Interview in Podcast: Essential Oils
Interview in Podcast about Essential Oil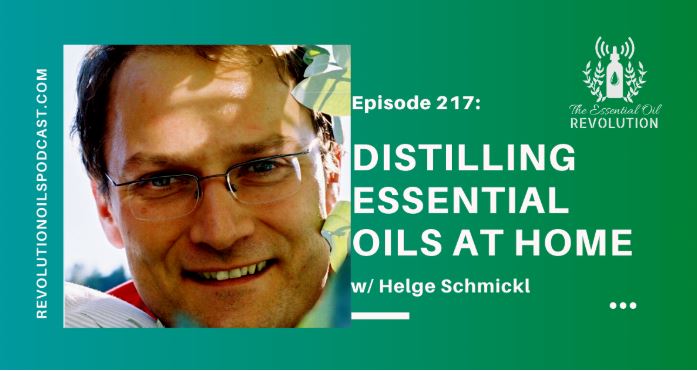 ---
20% Discount on our Online-School
Receive a discount of 20 % on our Online-School.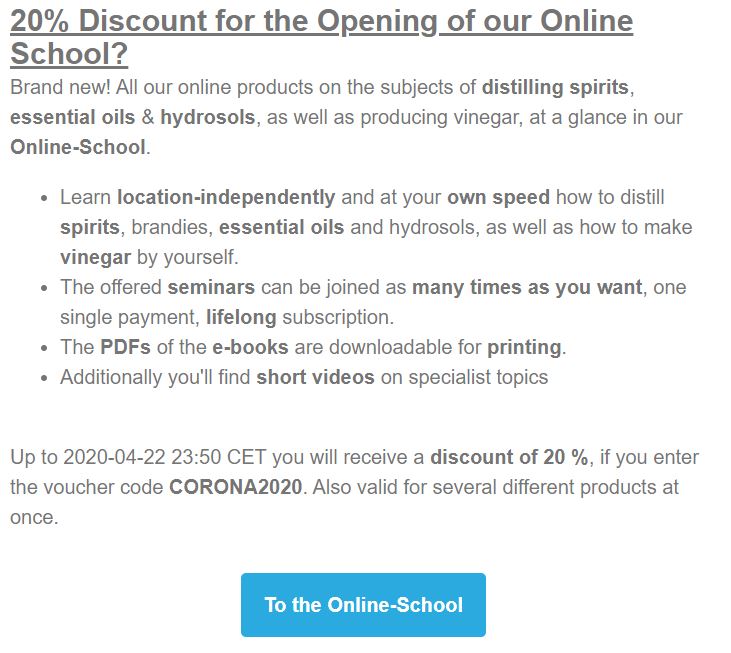 ---
Make Desinfectant Against Coronavirus
Make your own desinfectant against coronavirus: distill your own alcohol, use vinegar or special essentialoils and hydrosols with e.g. juniper, lemon, eucalyptus, cinnamon, mint, applecidervinegar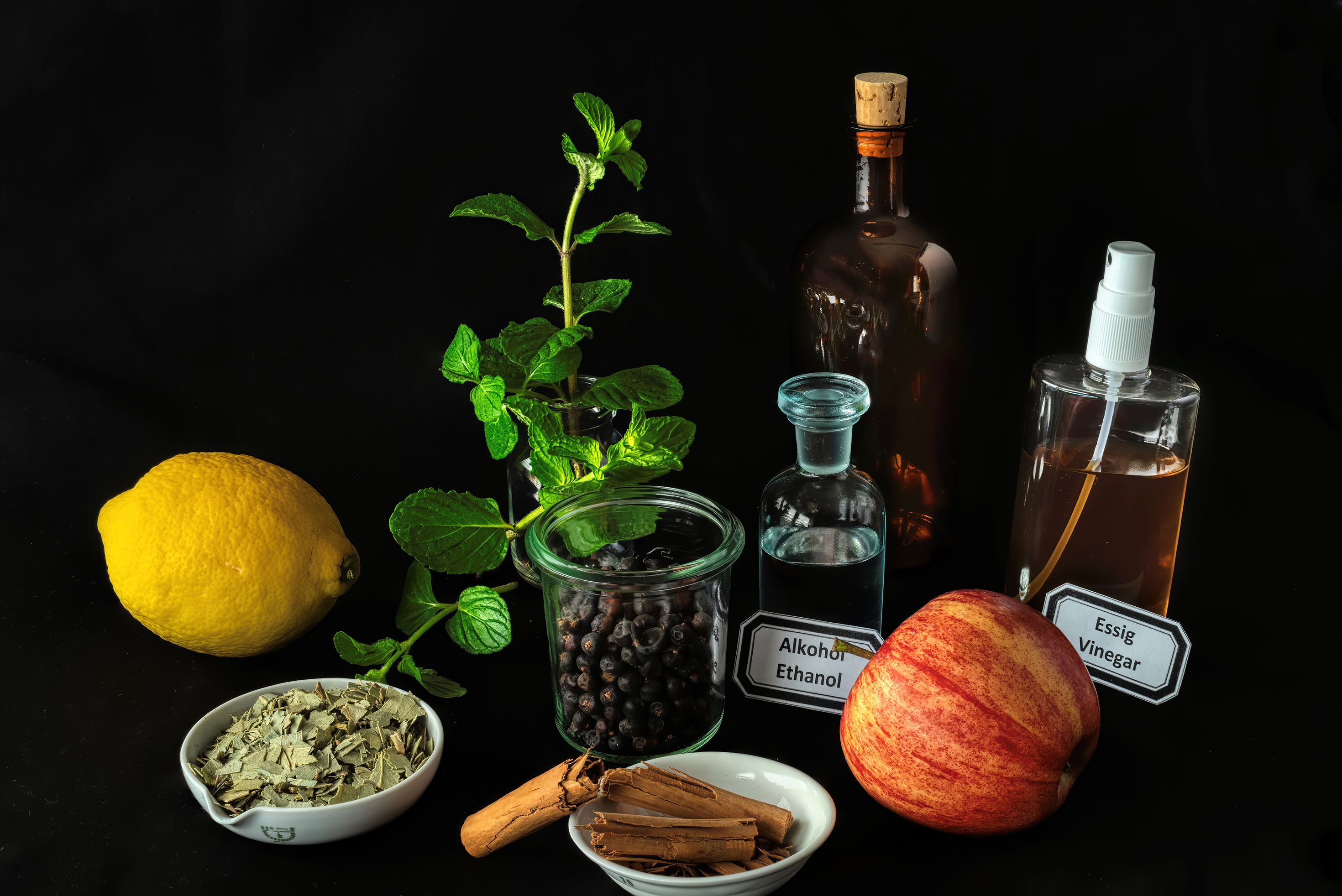 ---
Making Essential Oils by Yourself – Is That Possible?
The topic of making essential oils by yourself is becoming more and more important, as the use of essential oils is becoming increasingly common. Whether in cosmetics, cooking, health or relaxation, the scent and healing effects of essential oils and hydrosols are indispensable.
For many products such as creams, massage oils, perfumes but also for cooking not only the scent of the essential oil is important but also its effects: tea tree oil smells good but also helps with impure skin. Lavender oil in massage oil has a relaxing effect.
But does every product containing essential oils have an appropriate effect? No, many essential oils are produced in the laboratory. This is where the fragrance is reproduced, but not the effect of the oil. Essential oils only have the healing effects if they are extracted from the respective plant.
But even the production of essential oils from plants does not guarantee that all plant active ingredients are present in the oil. Most of the essential oils that can be purchased are distilled further before they are sold. In this process, different harvests and producers are mixed together and only a certain fraction is sold as essential oil when distilled. This enables the producer to sell the same quality and also the same fragrance every year.
If you want to use the whole variety of plants in your products, the easiest way is to produce the essential oil yourself. Because it is very difficult for the consumer to understand which manufacturer has his oils processed and how.
Making essential oils by yourself – how elaborate and difficult is that? And what quantities of plants and equipment are required for this?
There are several ways to produce essential oils (industrial extraction has been deliberately left out):
Enfleurage: the plant is placed in fat and the fat extracts the essential oil.
Cold pressing: the oil is pressed from citrus peels
Distillation: the steam tears the essential oil from the plant. This is the easiest way to produce pure essential oil and hydrosols.
If you want to make hydrosols and essential oils yourself at home, you need at least 3 liters of crushed plant material, which corresponds to about 300 -1000 g depending on the plant used. With enfleurage and cold pressing you can also make smaller quantities, but you will not get such pure oil.
How long does a distillation take? One pass with our Leonardo Classic takes about 40 minutes. You use about 1.5 litres of water and 3.5 litres of plant material. As a result you get 600 ml hydrosol and up to 20 ml essential oil. The yield naturally depends on the type of plant used.
What equipment is needed to make essential oils yourself? Enfleurage and cold pressing can be done with kitchen utensils, for distillation you can also put together your own equipment for the first attempt. However, if you would like to make your own oils more often, it makes sense to buy a still.
Additional information about making essential oils by yourself: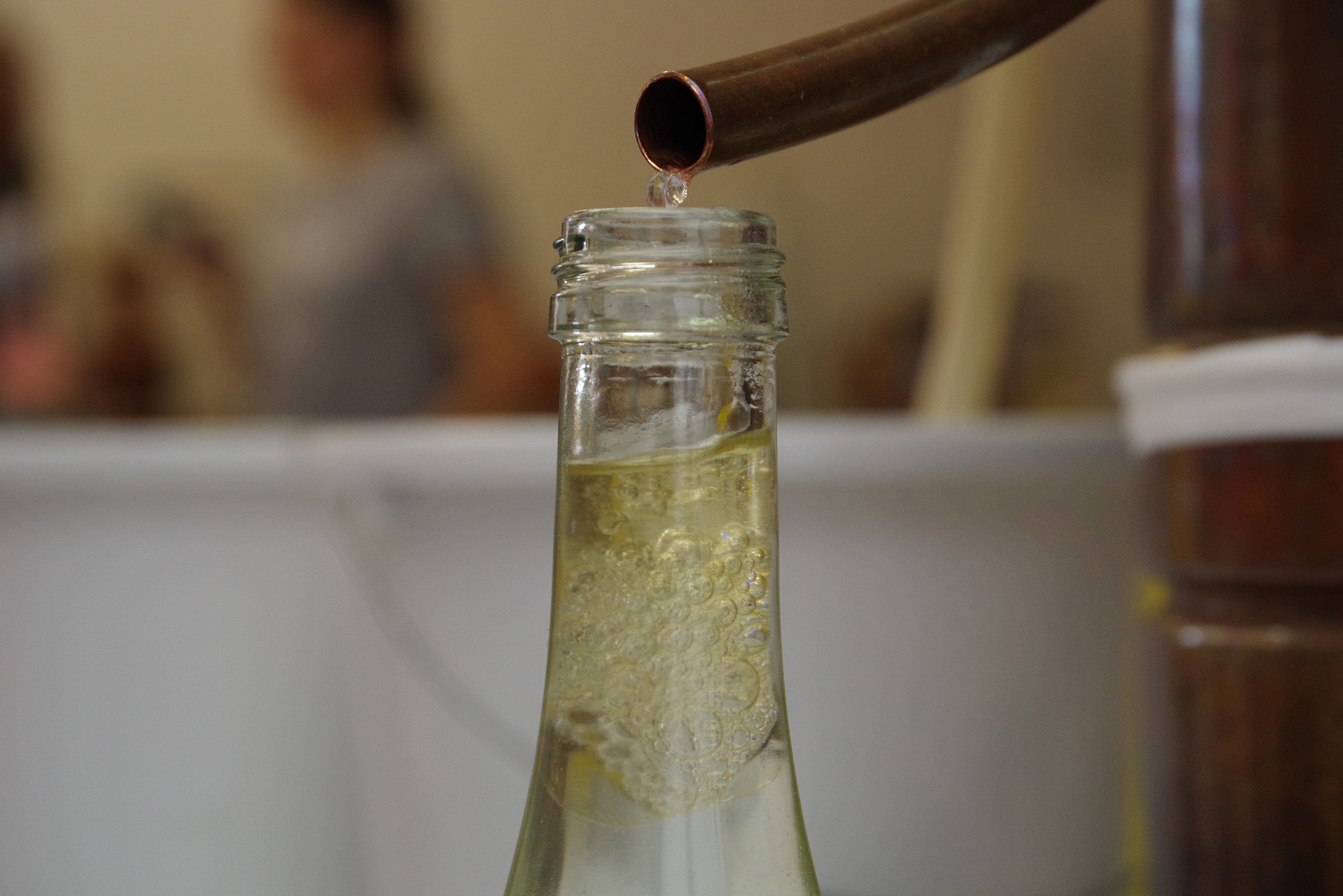 ---
Homemade Moonshines – Top 5 (Part 1) – Absinthe
---
Interested in additional tips and hints on essentialoils, vinegar, and spirits? Then sign up for our newsletter free of charge and without any obligation. Our newsletter regularly informs you about new methods and developments, our seminars, and products.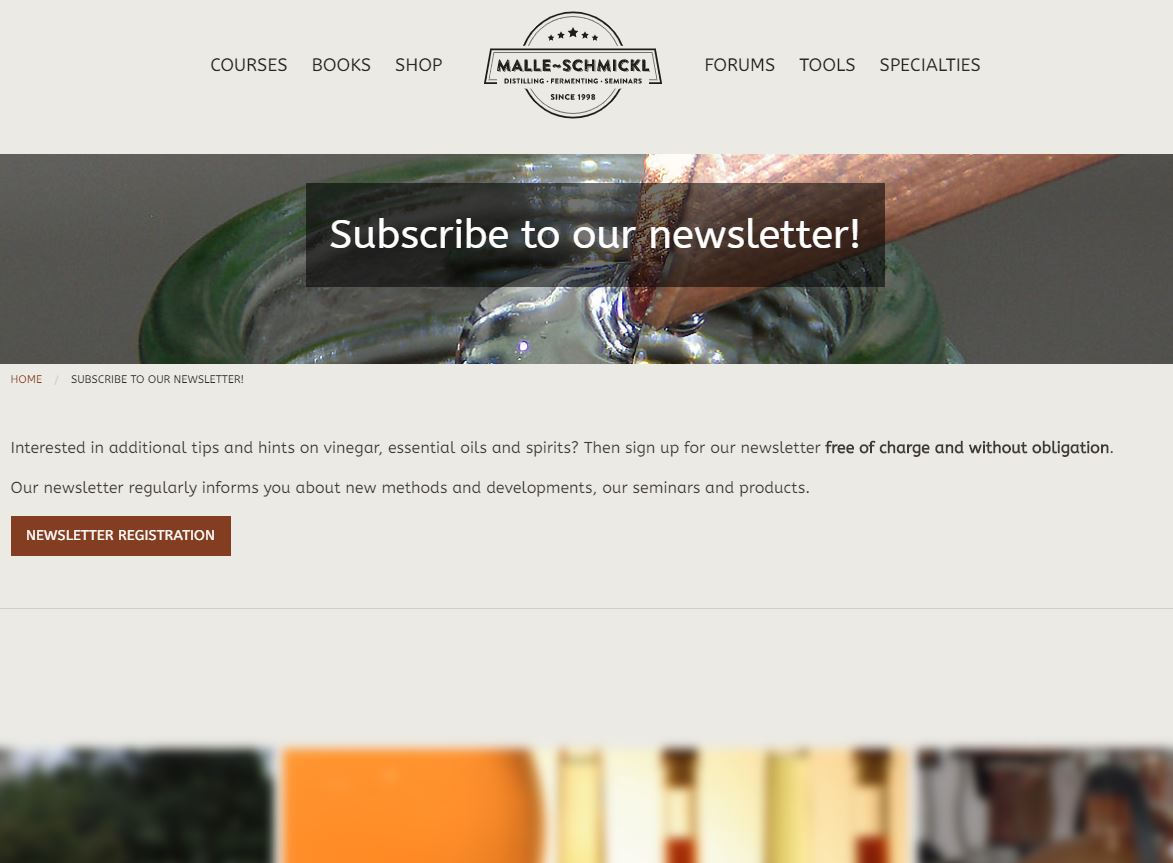 ---
Rose Essential Oil and Rose Hydrosol
How to make rose essential oil at home – one of the most expensive essential oils in the world. The video shows you the correct filling of the still Leonardo Classic with Damascene roses.
---